Crypto Trading Strategies: Can You Trade Crypto on Weekends?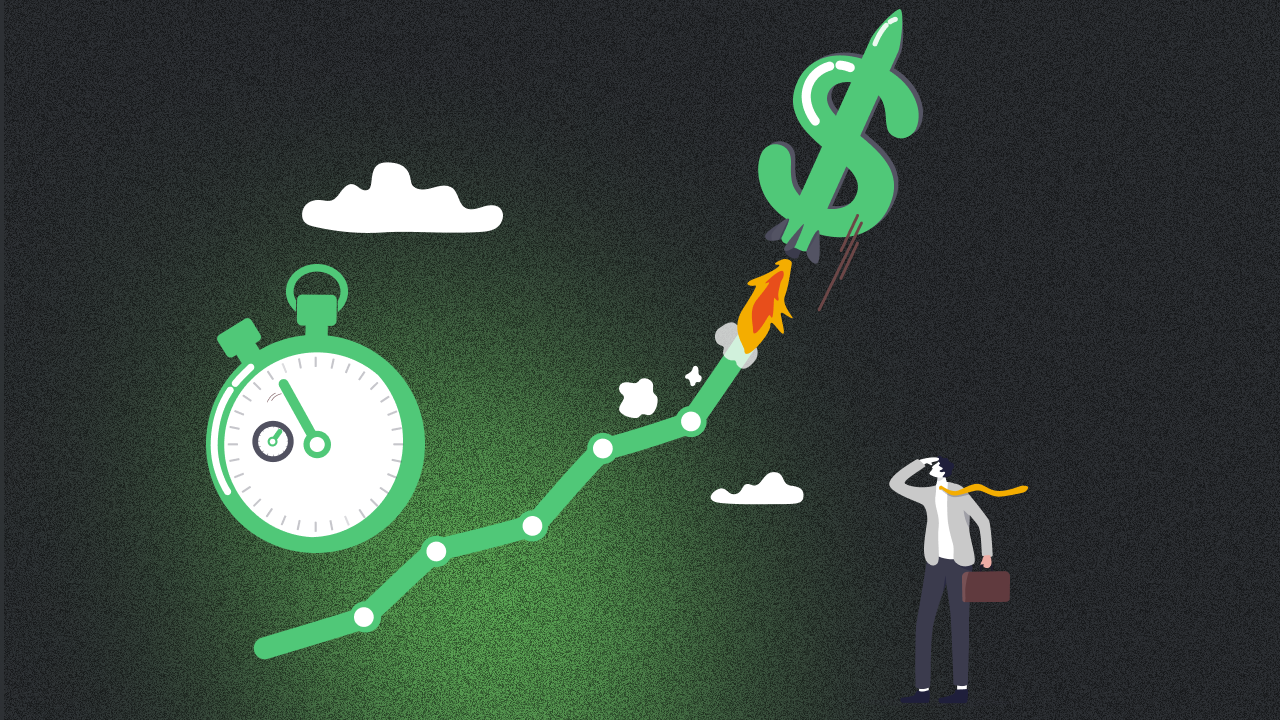 Spot traders and people who invest in decentralized finance find it hard to figure out the best days or times to trade crypto.
Even when most markets are closed for the weekend or a federal holiday, exchanges are still open for business. While trading digital assets might be profitable on weekdays, the weekends put traders in riskier territory.
If you want to place large orders, you'll need to know when the market is most active so that you can place your trades at the right time and make the most of them. If you know a lot about cryptocurrencies, it makes sense to trade in the market with the most customers who want to buy. On the other hand, there is less of an issue with liquidity when it comes to beginners or small players. Despite this, they might still find it more profitable to trade during peak hours, when large crypto holders are less likely to be able to influence prices.
This raises a significant question: Is trading on the weekends really lucrative?
Determining Your Most Profitable Days
Aside from understanding the market's behavior, it's also crucial to understand and determine your own "profitable" days. You can do so by analyzing your trades and catching patterns. This will help you clearly see what is working and what isn't.
Analyzing trades is often intimidating, especially for beginners. However, experienced traders use a trading journal to simplify this process. And most professionals use automated versions of crypto trading journals.
Journaling about one's trades, decisions, and results is an essential part of becoming a successful trader. The data gathered will then be complemented with an analysis of charts, graphs, and other easy-to-ready visual aids, which may have resulted in each decision. Being a good crypto trader means keeping track of trading data in order to learn from your wins and losses.
Although volatility will certainly spike during the weekends, Saturday and Sunday markets can still be very unpredictable. Volatility will rise, trade volumes can vary, and fundamentals can change due to breaking news. Changes in market circumstances, variables, and other pertinent elements will require a quick shift in your trading approach.
Trading crypto on the weekends can only be profitable if you can develop a distinctive technique, which is only possible using strategic data-gathering and analytics tools. Utilizing a trading journal enables traders to accurately evaluate the potential of a specific trade regardless of how the market is performing.
Traditional Journals vs. Trading Journal Software
These days, you can find a variety of trading journal templates to aid in the organization of your trading records.
When it comes to creating a trading journal, you can use virtually any application that can create spreadsheets or process words. This approach to journaling is utilized by the vast majority of novice traders. Numerous well-established exchanges offer free trading journal templates, which can assist traders in recognizing their errors and developing a profitable trading strategy.
Another way to record trading data is through pen-and-paper. This approach is recommended for crypto traders who want freedom in creating many different formats for recording data. However, low cost and freedom come at a cost, as the pen-and-paper method is much more tedious and time-consuming.
While traditional methods of journaling trades can be very convenient for some, they are not recommended for professional, hardcore crypto traders. Sometimes, even those with a decent portfolio may find it difficult to keep records using pen and paper or spreadsheets. As portfolios grow and traders employ new strategies, it will become harder to take down notes or tabulate data every once in a while.
Every trader ought to maintain a trading journal, but day traders don't have the time to constantly write down data. Taking notes or manually recording data can actually be counterproductive as traders may miss trading opportunities.
Fortunately, there's an easy solution that doesn't require handwriting or manual data input. It streamlines the manual process of keeping a journal and provides a handy reference for looking back on the state of the market on any given day.
Turning Volatility Into Profits Using a Trading Journal
TraderMake.Money is an excellent crypto trading journal for beginners and professional traders alike. It serves as a powerful tool for developing a profitable trading plan for the weekend. It has a set  calendar widget on the summary page and a fully customizable dashboard where you can make more complicated plans for the week.
Using this innovative trading diary, you will find a whole set of special widgets that will help you analyze your trading activities by day and week. With such a versatile analytics tool, traders will easily determine the best trading days, including the profitability of the weekends.
Some of the most useful widgets that can help you profit during the weekends are:
Win Percentage by Day of the Week
Calculating the win/loss ratio is very important to determining the probability of a trader's success. In this case, the win percentage is closely linked to the profitability of weekend trading, as the widget takes the percentage of successful trades on a specific day of the week. Using this data, you can decide when trading is most profitable and when it's best to take a break.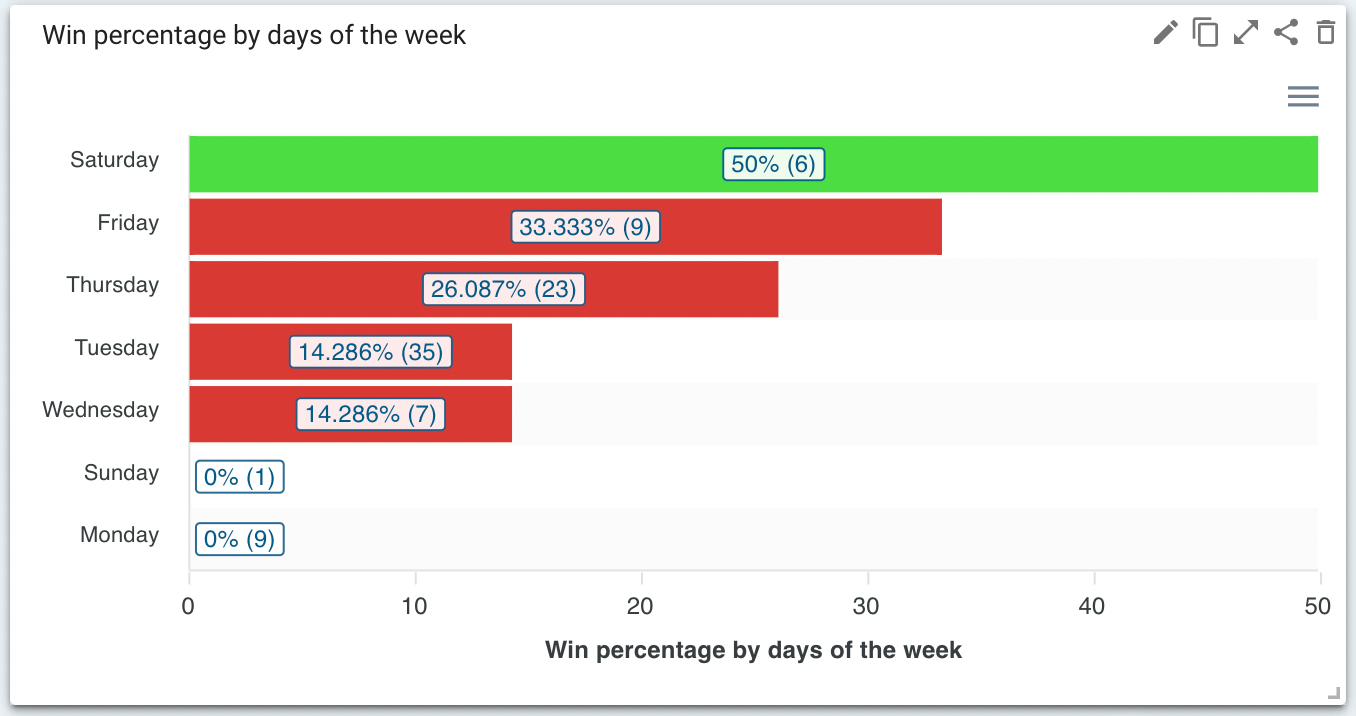 Profit by the Days of the Week
Obviously, the probability of winning is higher when you trade on days that seem to provide better opportunities. Based on your performance, this widget takes your profit distribution by day of the week. With this data, it is easier to identify the best day to focus on trading or take a break.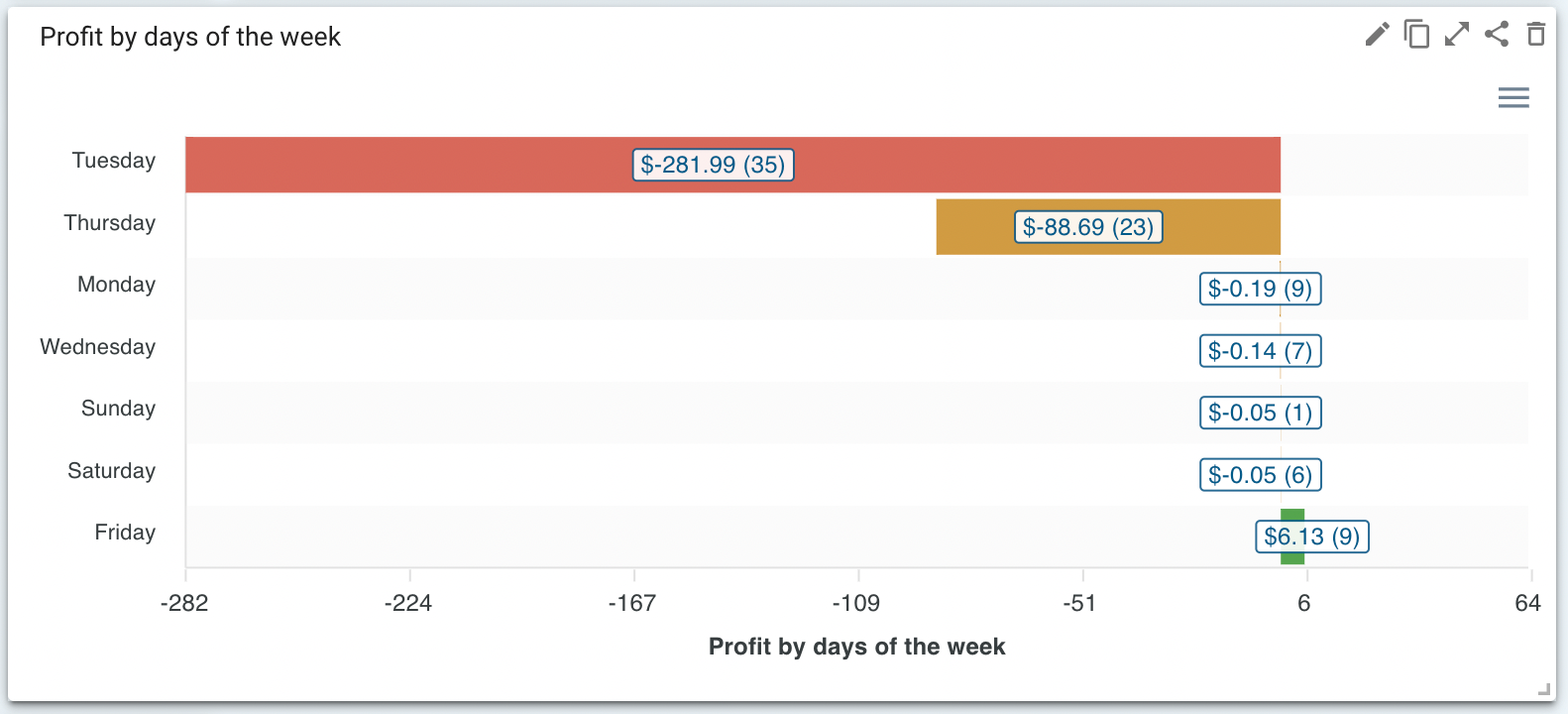 Profit by Time of Day
In some cases, the profit does not correspond to the percentage of winning. When this happens, a more detailed analysis should be conducted. A trading day consists of several sessions (Asia, Europe, and America) and the market's behavior can change at different times of the day. So, aside from knowing your most profitable days, it's also beneficial to narrow down the most profitable hours of the day. With the widget that determines the Profit Distribution by Time of Day, you'll find your "work" hours.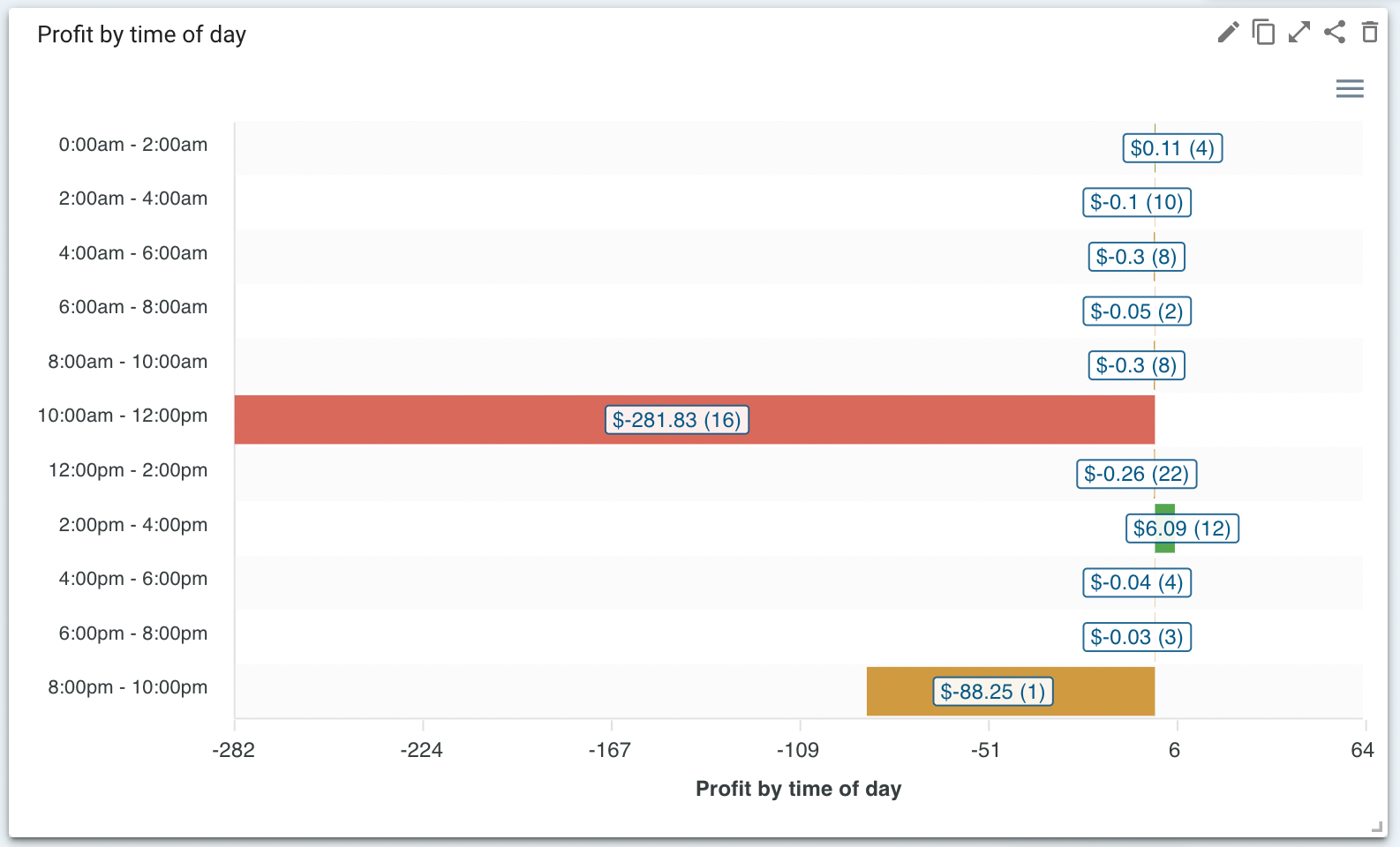 Win Percentage by Time of Day
Similar to the idea behind the previous widget, knowing the Win Percentage by Time of Day allows you to determine the most favorable trading hours. Maybe you excel at trading during the late nights of Saturday or the early hours of Sunday. With this widget, you'll get the necessary data to leverage the clock and further increase your win percentage.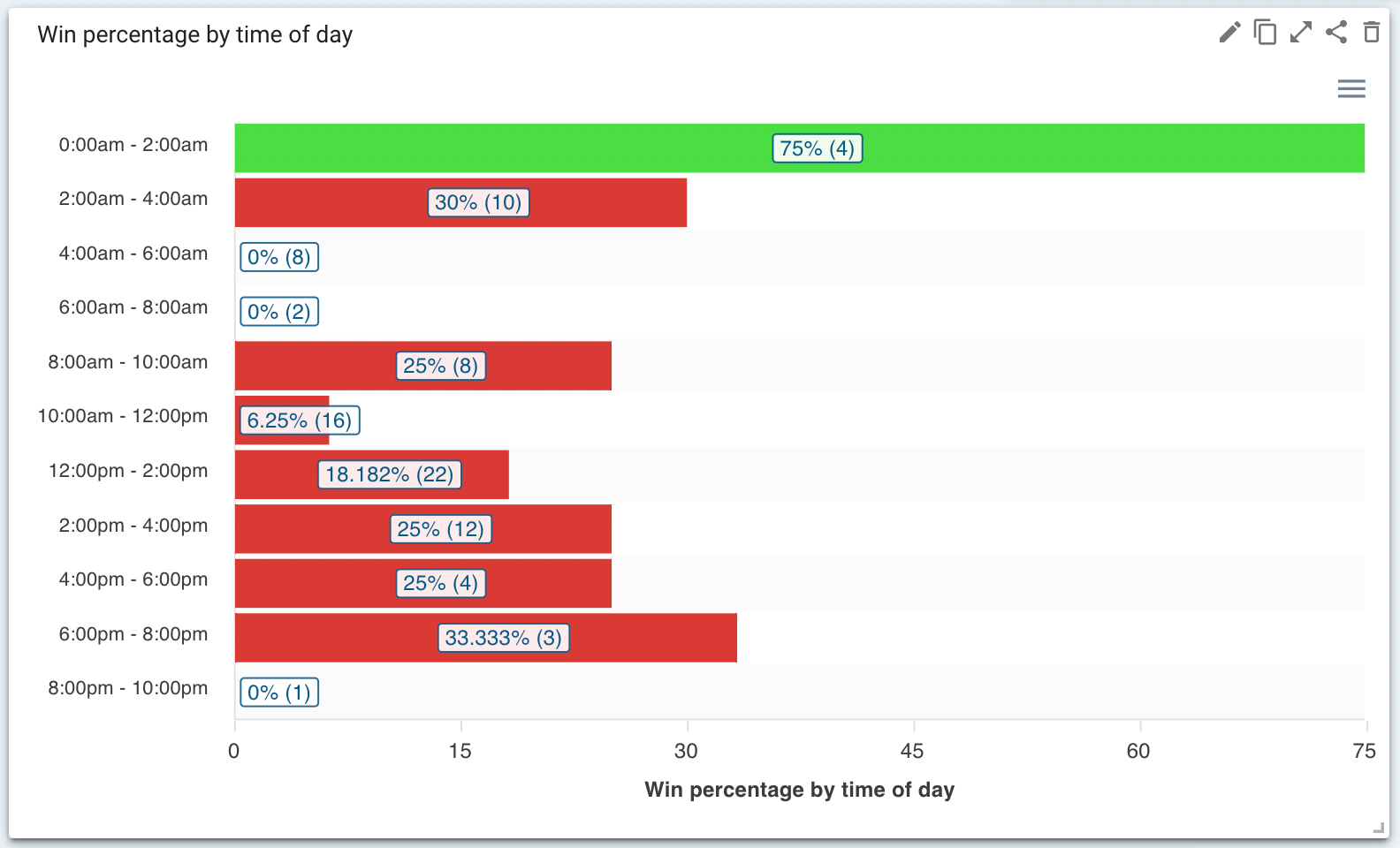 Average Profit Per Day
This widget calculates the average profit value of your trades based on a specified day. Using the data in this widget, you can compare and determine the most profitable days you had. Therefore, it's easier to schedule your trading activities, especially if you're still wondering if trading cryptocurrency on weekends is profitable or not.
---
Customize your widget's dashboard: choose any widget you like, create an effective combination and place them in a comfortable manner. You can get your profitable dashboard and analyze trading in a minute.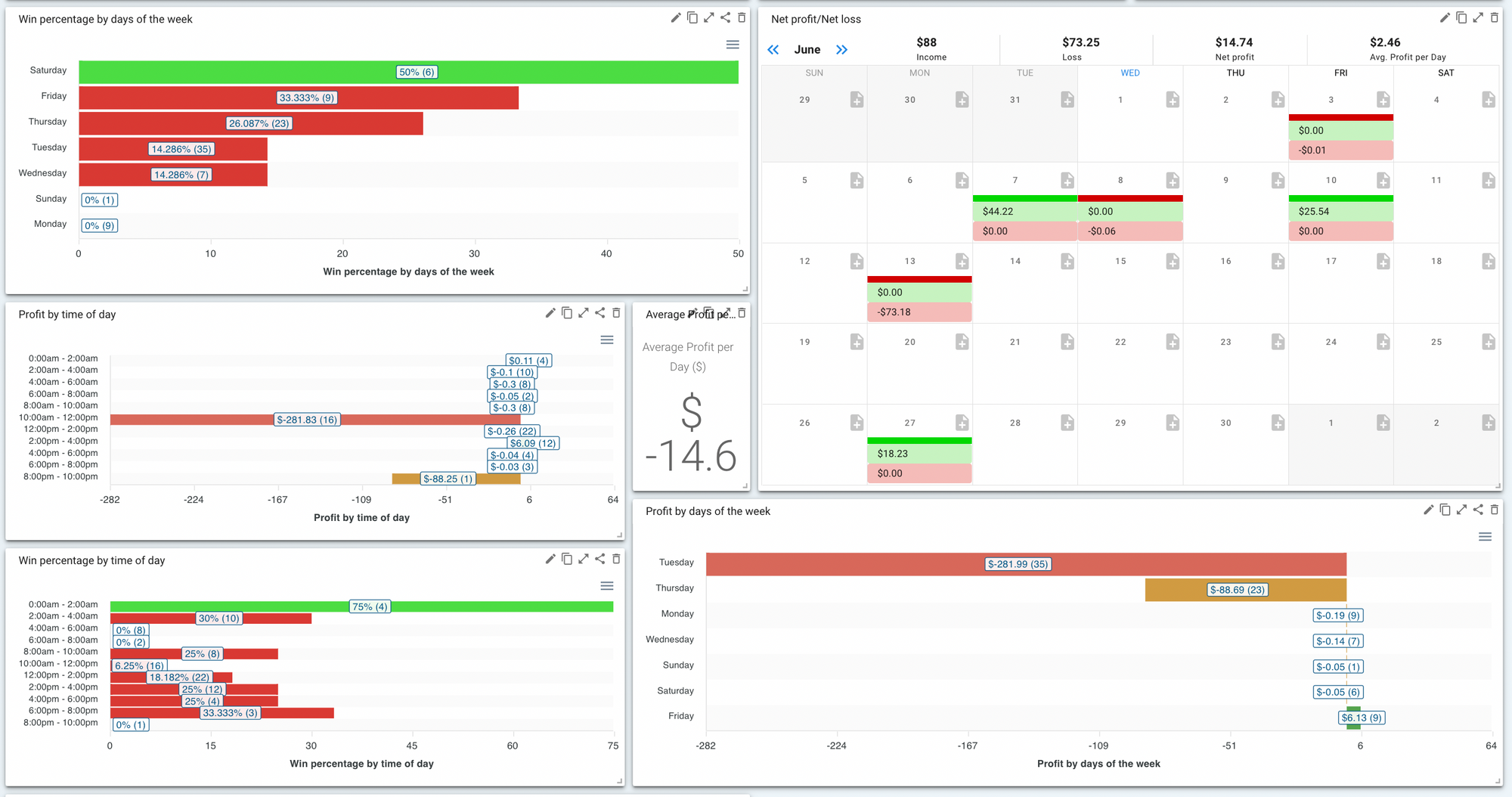 Conclusion
Can you trade crypto on the weekends? Absolutely!
But, while 24-hour trading has certain advantages, it may also result in losses in your portfolio. Additionally, trading cryptocurrency on weekends involves a lot of risks for cryptocurrency traders, as there are no established market values for cryptocurrencies. Although some digital assets already have inherent value because of their use-cases, other tokens are downright dangerous because they lack the fundamentals.
When experiencing extreme price fluctuations, it's critical for traders to be able to swiftly acquire the data they need to make well-informed judgments. In addition to this, they make it possible for the trader to keep tabs on their portfolio and prevent the diary from being overly cluttered.
So, to reduce risks and turn volatility into profit, create an account on TraderMake.Money now to craft an effective trading strategy for the weekend.