🔥🔥🔥 The new TMM version is now available!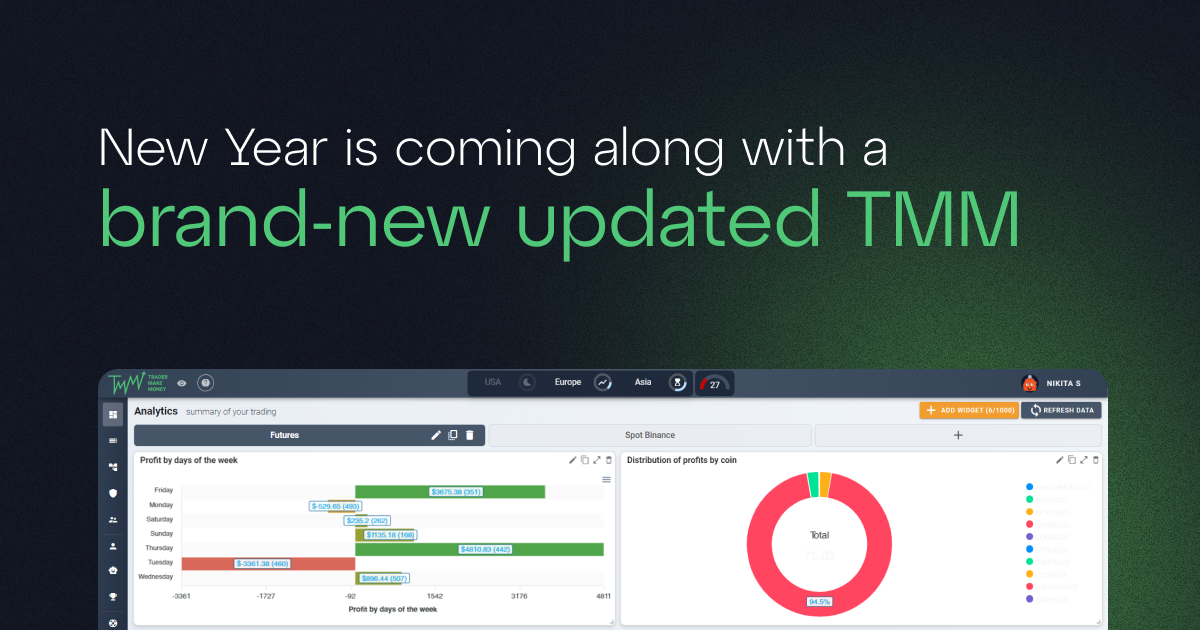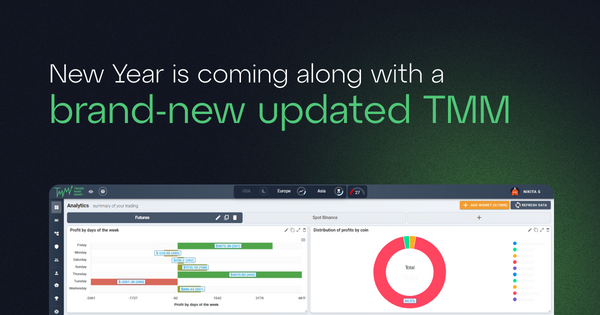 The TMM team has been working on a new version for the last half a year. And we are ready to announce a wide release!
Enjoy a new TMM journal version where the interface, Telegram-bot, and Traders TOP will be fully updated!
What makes this version unique is
Instant trades and balance calculation
Open trades will get more and more accurate information
[Explore here for more 👉 https://tradermake.money/blog/update-october-2022/]
---
How to migrate? 👇
You need to log in with your username and password at: https://tradermake.money/app2/auth/login/
a mirror: https://tradermakemoney.com/app2/auth/login/
If you want to transfer all your trades and notes, then use your old version login and password. After logging in, the journal informs you that the migration has started, and you will be able to log in 10-15 minutes.
If you don't want to transfer your old data, you can register again.
After the migration is completed, the API keys will be disabled. You need to manually enable them after you make sure that the migration has gone well.👌
❗️ Please note that the old version will no longer be the main one. The old and new versions are not connected, and after the transition, you should use only a new version.