May 2022: What's New on TraderMake.Money Journal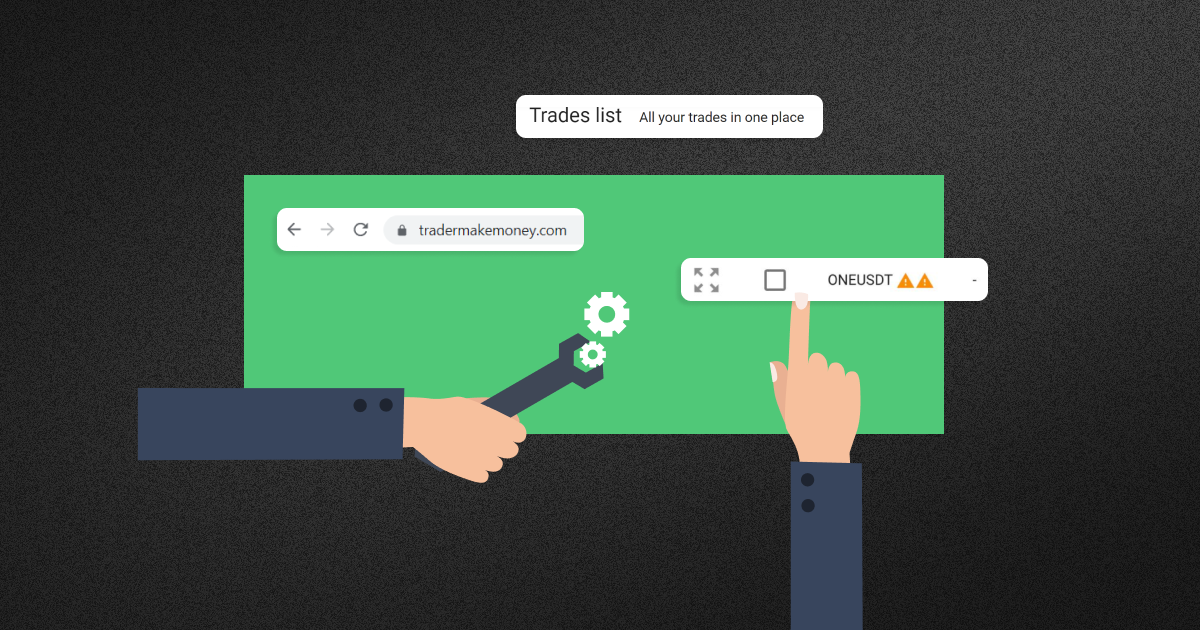 More than 30,000 traders left behind complicated Excel spreadsheets, and 🤪 paper notebook!
Now trading analysis has become fast, simple and most importantly effective. Instead of complex calculations, broken formulas and wasted time on a routine, you can make yourself a cup of coffee, delve into the assessment of the market situation and outline the vector of your trading strategy.
We know what you need to trade profitably - reliable, flexible and feature-rich tools. That is why we work every day to improve our TMM trading journal, help you with the difficulties in our traders chat and try to quickly respond to the problems that the crypto market and exchanges throw at us.
---
We have encountered the fact that many Russian users do not have a connection to the site last week. Now we are looking for the cause and solution of this problem.
If you experience difficulties with entering the site from the Russian Federation, use the site mirror. It is available at:
❗️❗️❗️ Pay attention that you will have to customize the site again, because, your settings are connected to another domain.
---
Trading Journal Updates
For those who trade on ByBit: TMM now supports hedge mode for short term trades.
For upcomers, we've launched a step-by-step guide on how to start using the journal. There are also tasks, after completing which you can get free access to the Trader level for a whole month.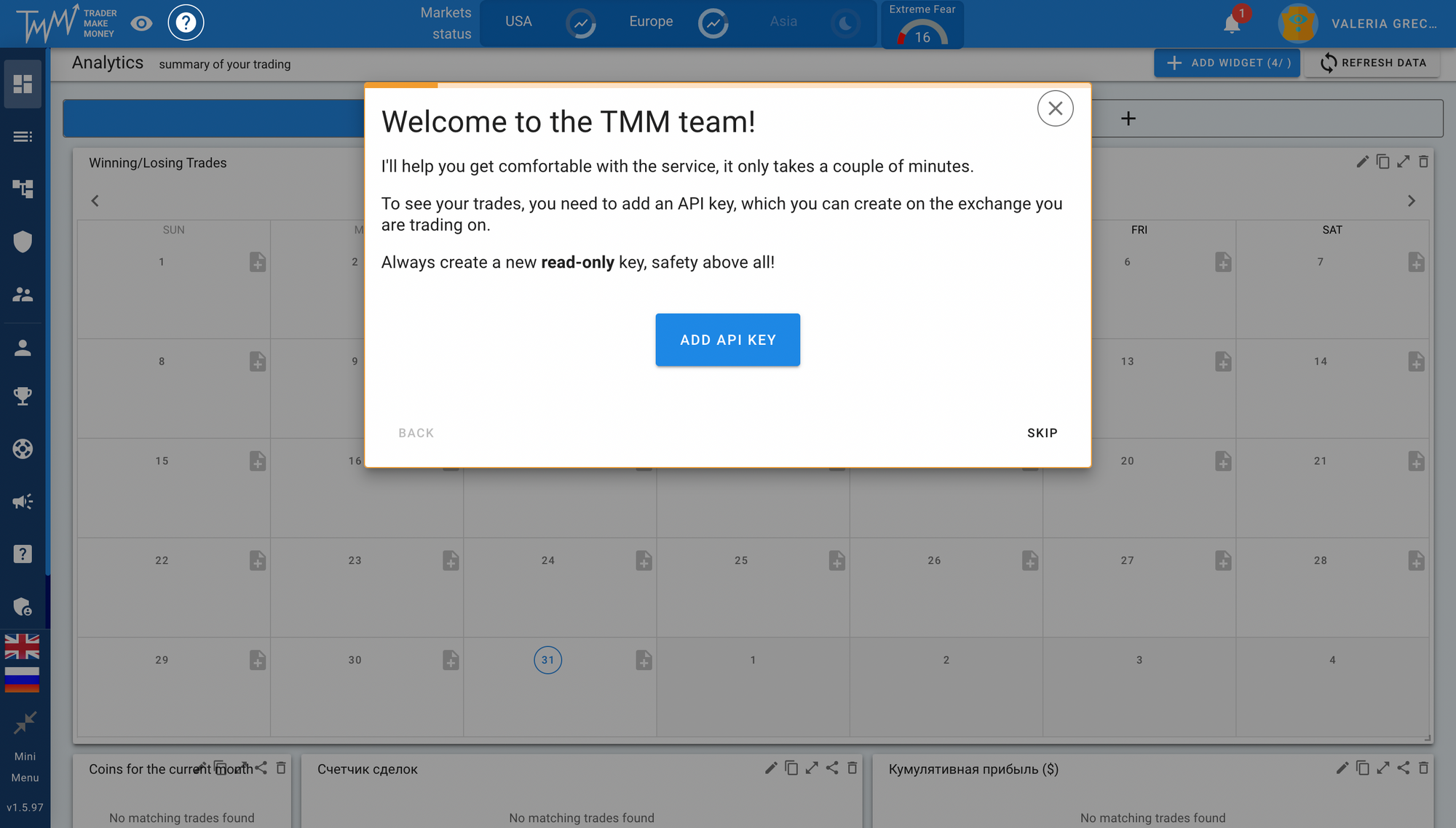 ---
Trading Journal Usability
Of course, we have not forgotten about small improvements to make our TMM trading journal more efficient:
now if there are 20 trades or 150 on page, there is no difference
risk management violations are displayed as yellow triangles in the column with the ticker name

filter settings on the "My Trades" page are remembered and are restored upon return.
---
Also, we would like to remind you about our Top of Traders, where the best trader of each month are getting free monthly subscription.
In May, AlgoBuratino takes the main price. So, take a part and remember to check your position 😉.
Wish you profitable trades. Good strategies. Calm trading.
TMM team.