The Latest TraderMake.Money Journal Update is TOP Coins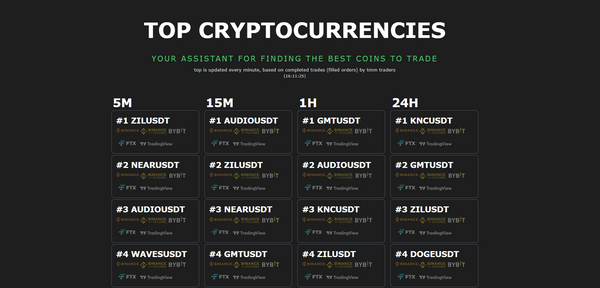 One of the secrets of successful trading is the right choice of coins. 🧐 There are hundreds of instruments for trading on the exchanges, and sometimes it is difficult to quickly find something worthwhile.
The current "hottest" coins (which show the highest popularity in terms of trades volume), can help test new trading strategies and hypotheses, and make a profit. After all, the basis of the strategy in crypto trading is volatility or jumps in value on which you can win. Where there is volatility, there is money!
How to track the top most promising coins for trading?
Now you can do it right on our website -
👉 tradermake.money/top-coins/

✔️ Don't forget to bookmark the page
The rating is compiled based on the number of completed trades (filled orders) by TraderMake.Money traders. So it shows the most popular coins based on TMM trading stats. The TOP is updated every minute.
It's even more convenient to get this information in our Telegram bot (@TraderMakeMoneyBot). To get the list, use the new command - /hot.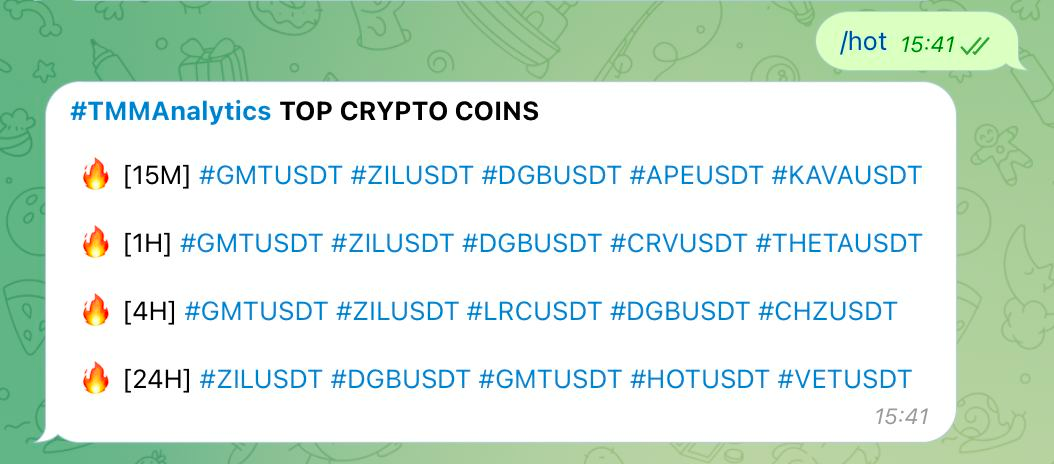 If you still don't use the Bot, add it by the link
Explore the TraderMakeMoneyBot
---
All information posted on the TraderMake.money website does not constitute financial or investment advice.