MENTORSHIP Is a Brand New Tool for Improving Your Trading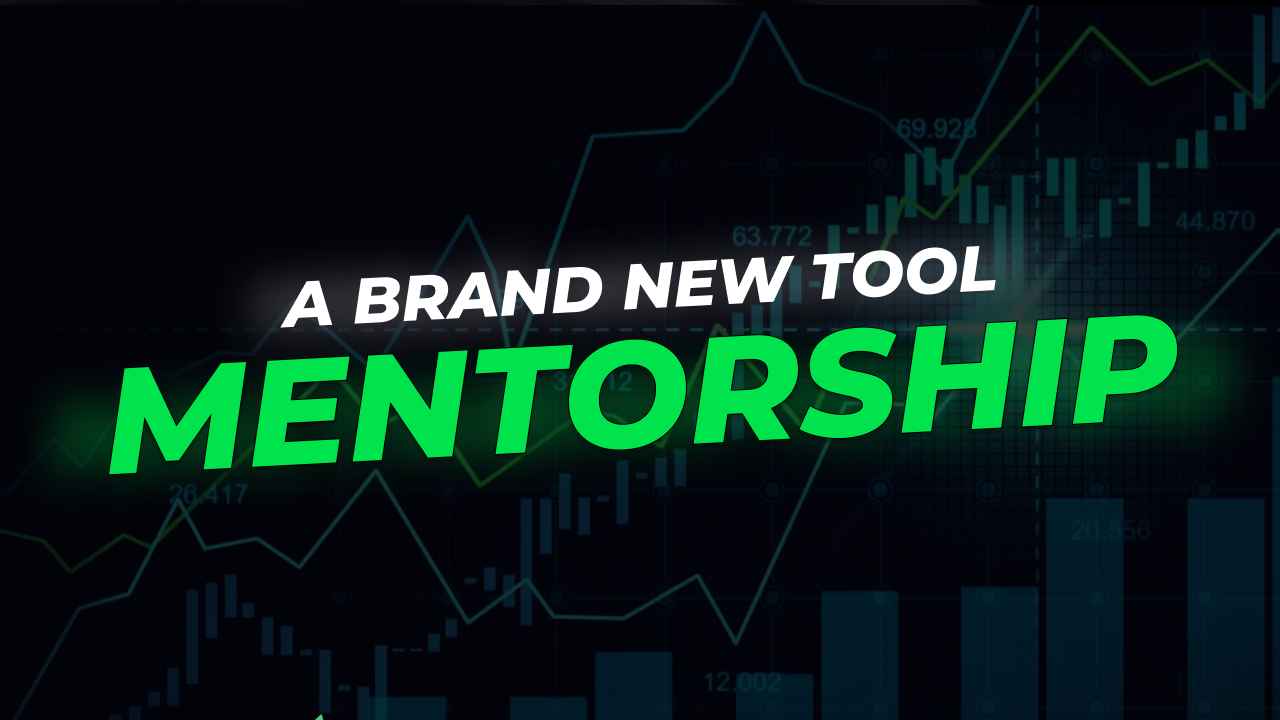 We are launching an amazing feature: MENTORSHIP. Another cool opportunity to improve your trading!
This feature provides everyone with the opportunity to get free consultations from professional crypto traders. Yes, it's true! Now everyone, who have our journal's "Trader" tariff, can get a free personal consultation with any of our mentors. Taking part in a mentorship group, you can:
- get an analysis of your trading in the journal
- find out strengths and weaknesses of your trading strategy
- get advices on how to apply conclusions.
Moreover, it's completely free!
Start trading profitable, with minimal risks!
Today, among the mentors for English-speaking audience are available:
BiKo trading - Bikotrading Mentoring Academy is a leading global consulting company led by Yuriy Bishko, a Ukrainian Top 5 Crypto trader (ranking from TradingView.com).
---
To get the consultation:
Find the "Mentorship" in the left menu of your personal dashboard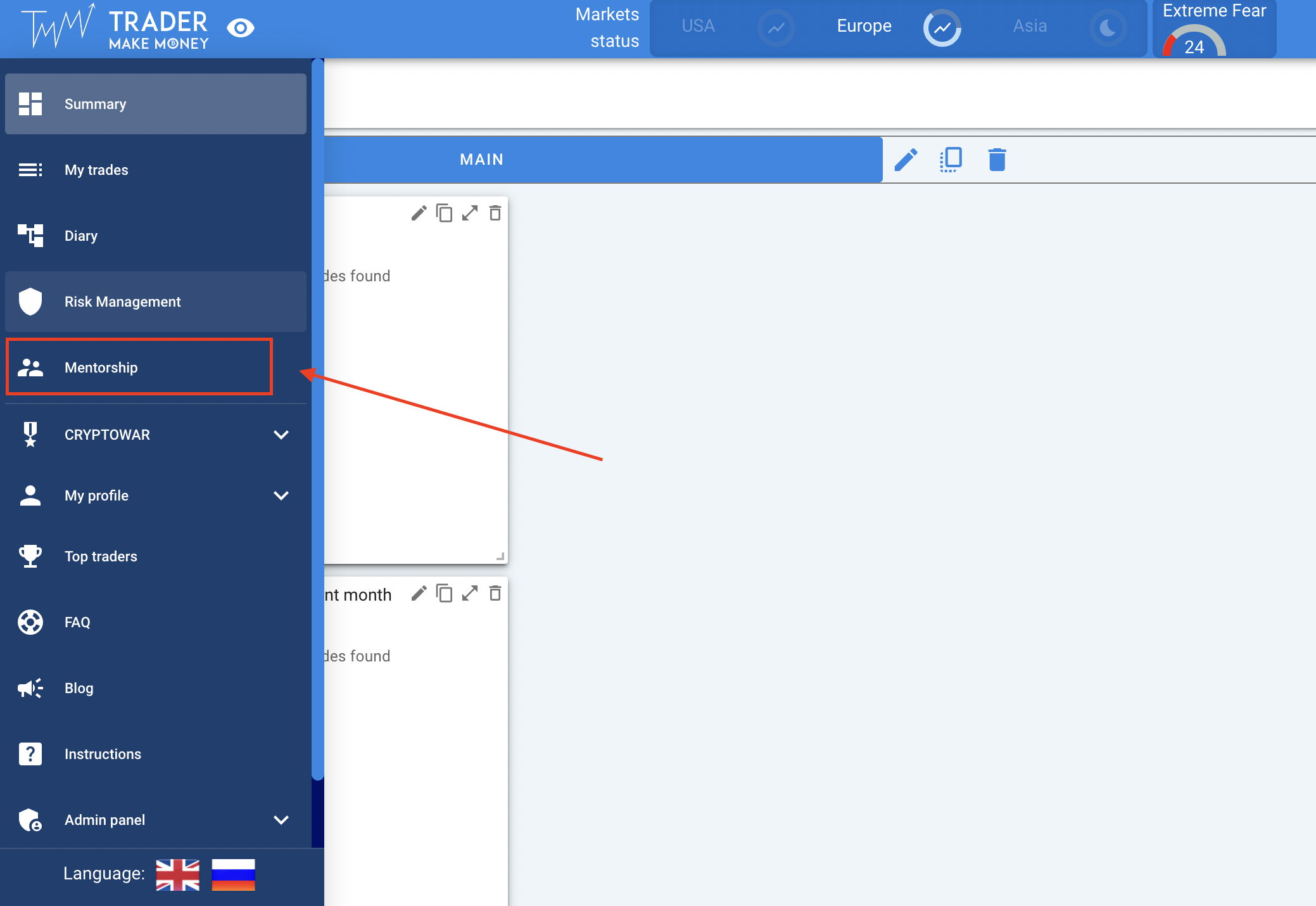 2. You will see a list of available schools or mentors. Click the "Join" button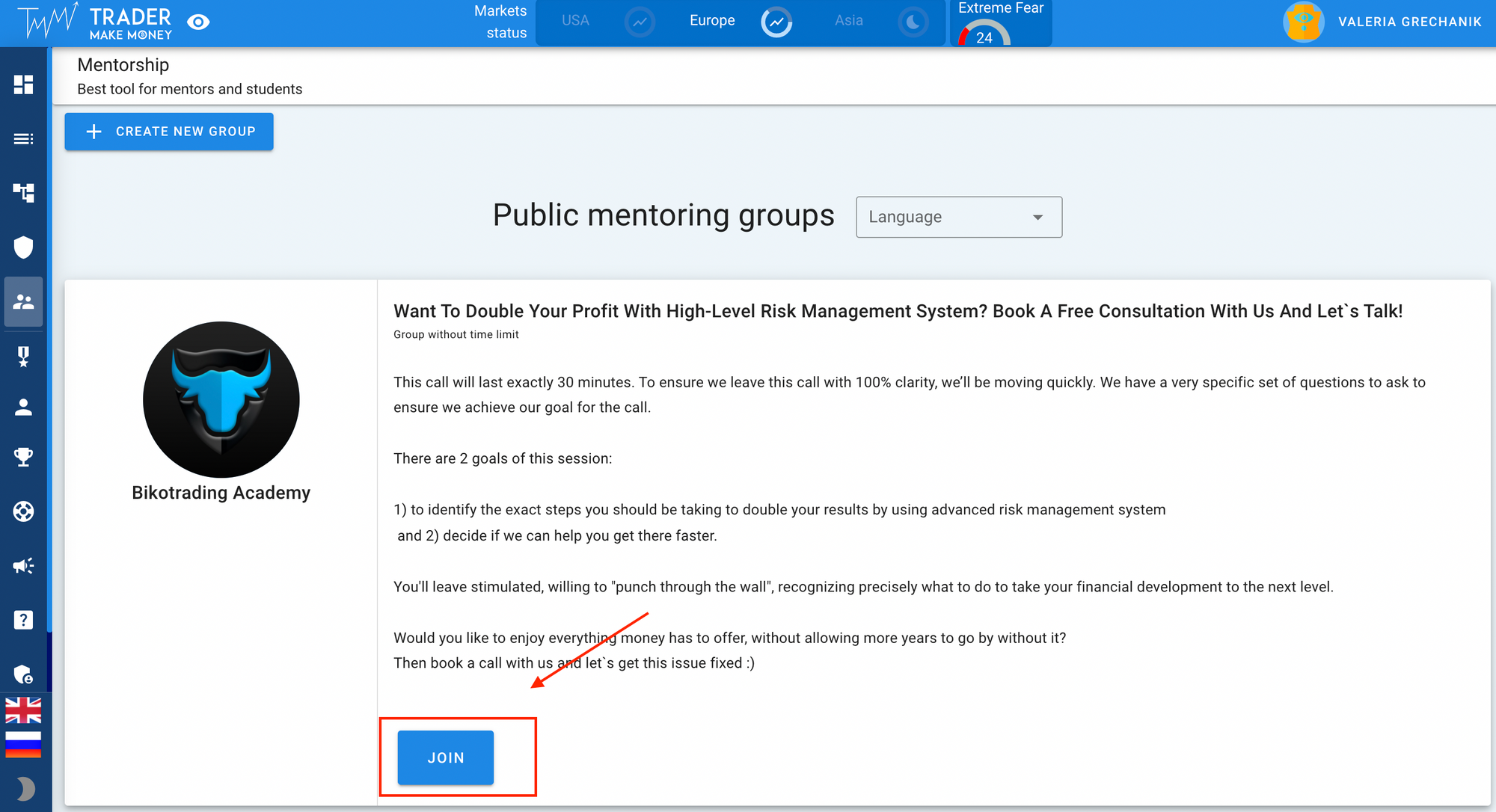 Please, also pay attention! The TraderMakeMoney website does not provide any financial advice! TMM is only a visual and textual analysis TOOL for your data. All consultations are carried out by third-party companies not affiliated with the TraderMake.Money.
---
P.S. Traders' schools (or any other mentor) are able to create public or private mentorship groups and invite subscribers.
Create your group at your personal dashboard, at "Mentorship" section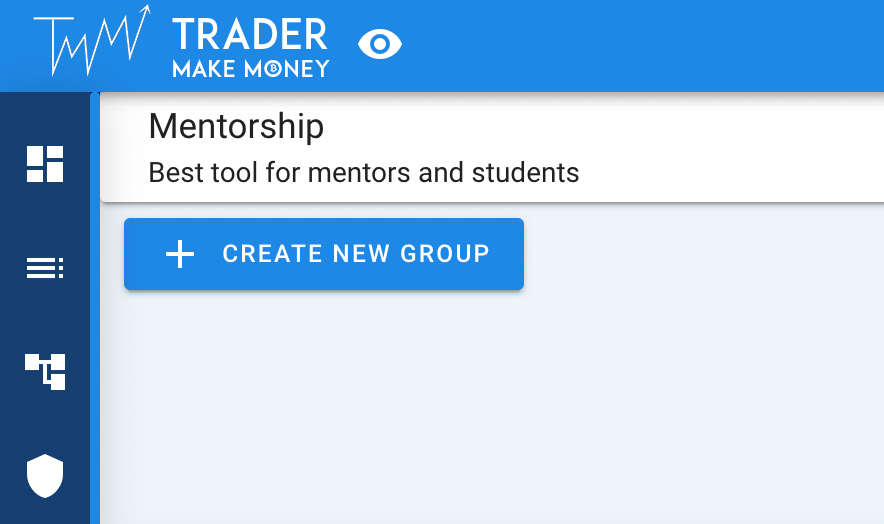 The mentor (group owner) can see their subscribers' trades and analytics, highlight strengths and weaknesses and guide by giving useful advice.