TMM Crypto Trading Journal: September 2023 Updates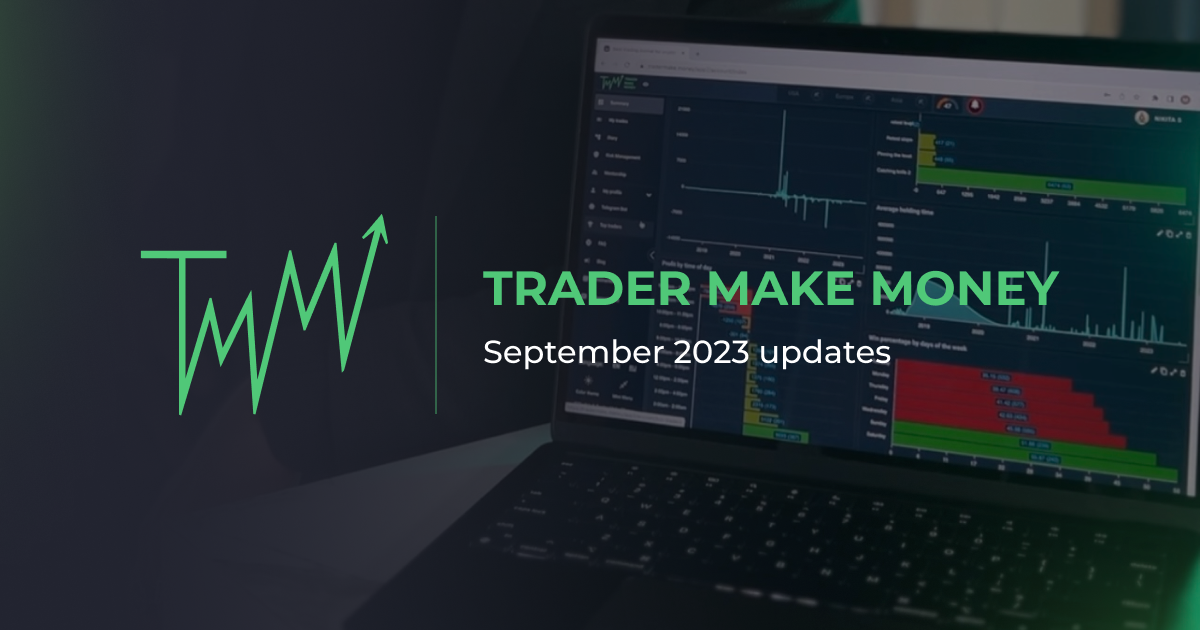 Hello, crypto traders! 🚀 The month of September has been packed with exciting features and enhancements. Let's dive into the monthly round-up.
1. New "Recovery Factor" Widget
We're thrilled to introduce the "Recovery Factor" widget. For those new to this, the Recovery Factor is a financial metric assessing the risk-adjusted performance of your trading strategy. It is calculated by dividing Total Profit with the Maximum Drawdown.
High (> 2): An indication of an efficient risk-to-reward ratio. Your strategy is on point! 👍
Moderate (1 to 2): Average efficiency. You might want to exercise a bit of caution. 🧐
Low (< 1): There's a higher risk with a lower reward. Tread carefully. 🚫
Negative: Ouch! High risks and potential losses. It's time to re-evaluate your strategy. 🔍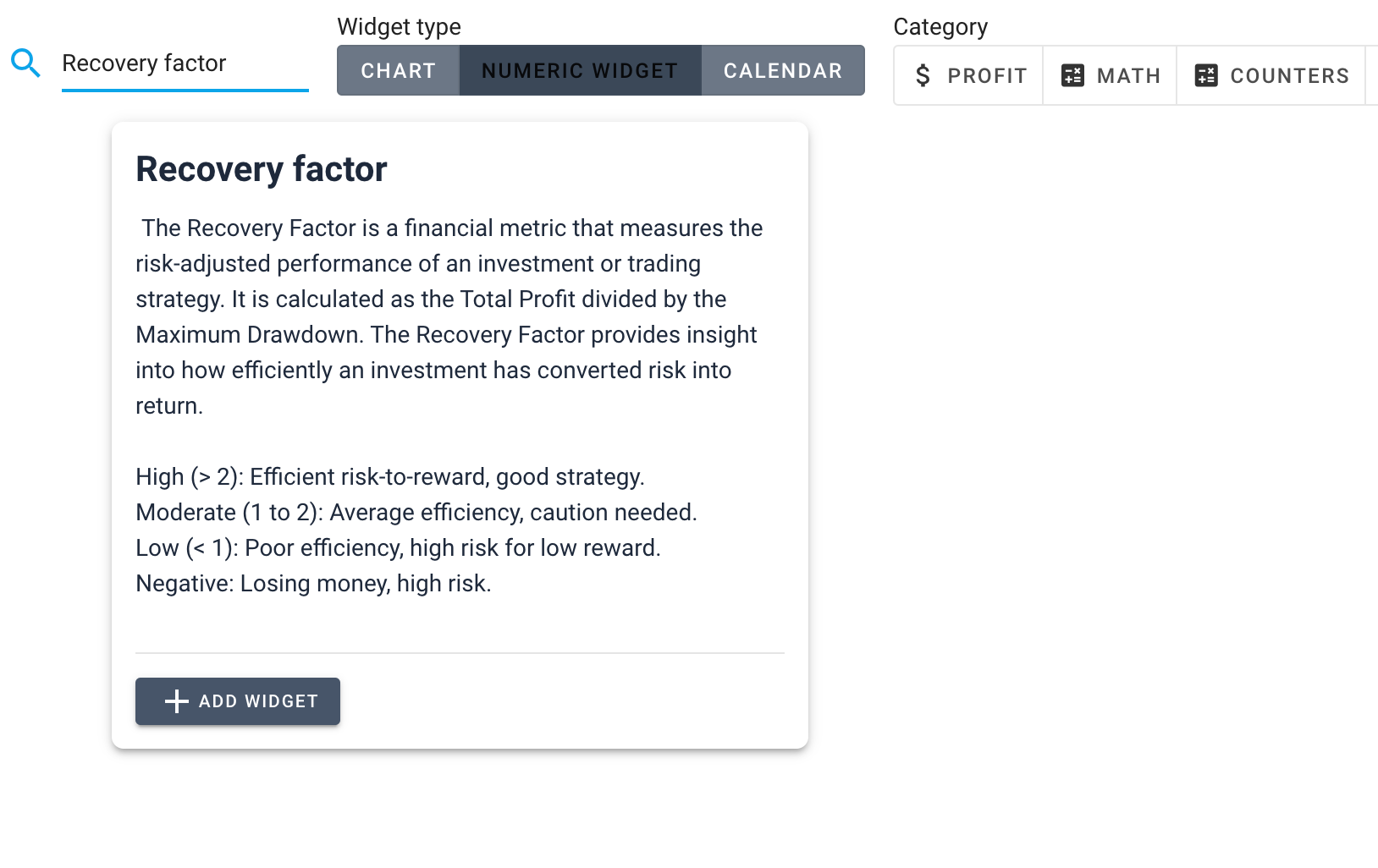 2. Enhanced Visual Setting Storage
We updated the saving of visual site settings on the server. Now, even if you clear your browser cache, the website's visual elements (including table settings and charts) should remain unchanged. Seamless and hassle-free browsing!
3. Calendar Widget Update
Good news for those who love a detailed view! Calendar widget have introduced a toggle switch from a detailed view to an aggregate result. Customize it according to your preferences.
4. Find Unfilled Trades with Ease
To streamline your trading analytics, we've enhanced the "Extra info" filter with the following options:
Entry reason is empty
Entry reason is filled
Now, quickly pinpoint unfilled trades or exclude them from your analytics.
---
New Partnership Announcement 🎉
We're elated to share that TMM now collaborates with Tiger.Trade! An official Binance broker licensed in Switzerland under SRO ARIF (License No. 3799) and regulated by FINMA.
🔸 Sign up on Tiger.Trade using our referral link, then add your API key to the journal, and voila! Upgrade to the "Trader" plan for FREE. Just ensure your account is verified and maintains a positive balance.
🔹 If you're already with Tiger.Trade, contact @Tiger_Trade_Bot on Telegram or drop a mail to support@tiger.trade and switch your partner affiliation.
🔹 Plugged in your Tiger.Trade API key? Click "reconnect", and if you're on our referral list, the "Trader" plan will be activated instantly.
⚠️ To continue enjoying the free subscription, ensure you maintain a monthly minimum commission of $100 (or its crypto equivalent) while trading on Tiger.Trade.
Exclusive Alert!
Use Tiger.Trade as your broker and enjoy FREE access to their premium trading terminal. It's a golden opportunity you shouldn't miss.
Elevate your crypto trading journey with TMM and Tiger.Trade! 🌍🚀