Binance: The Full Guide for Scalpers of the Top Cryptocurrency Exchange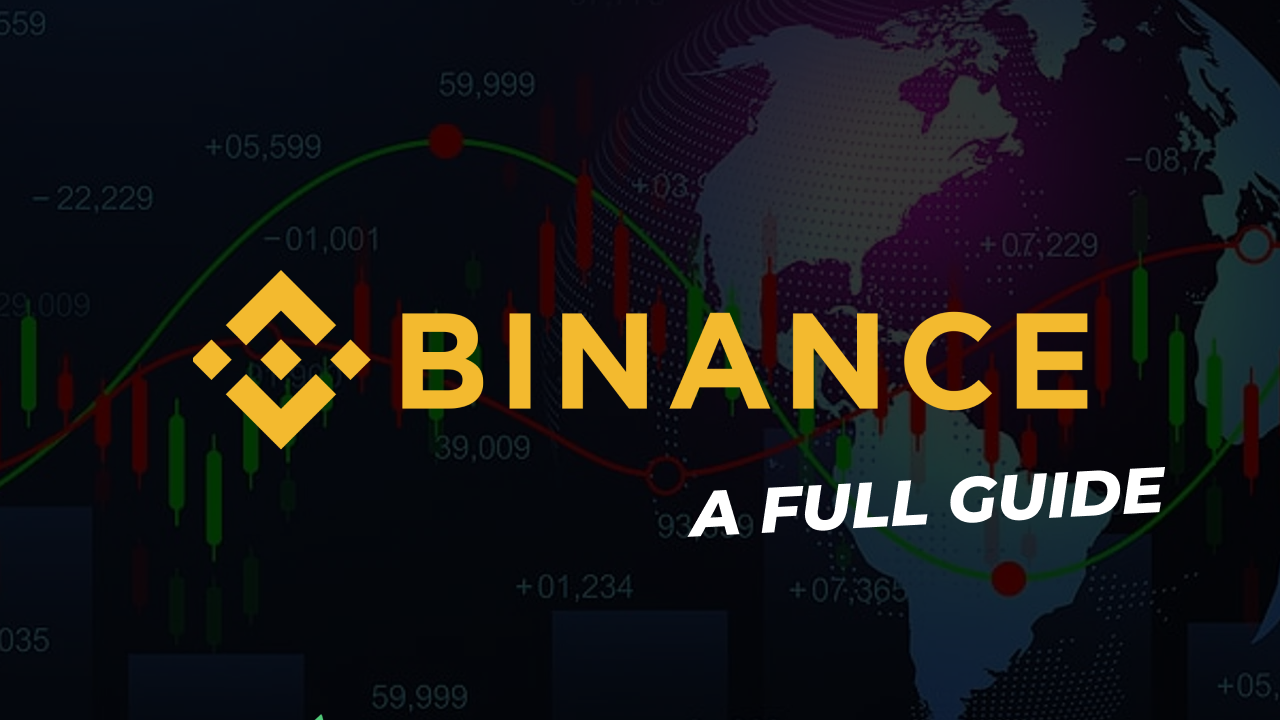 Binance is one of the most wide-spreading cryptocurrency exchanges. Let's talk about the most important things for scalpers and other traders - opportunities, tools, commissions, and discounts.
What Binance is?
The Binance was started in July 2017. Nowadays, the exchange is a leader among cryptocurrency platforms by trading volume on both the spot and futures markets. Moreover, it occupies the first position by liquidity, so most scalpers trade here.
Users on Binance have access to fiat exchange, margin trading, OTC trades, and P2P trading through C2C (User/User) or B2C (Business/User) models. The Binance futures market is represented by USD futures, Coin futures, and leveraged tokens.
The official Binance website has a Russian interface. In addition to Russian, the site has 20 more language versions of the site. This is due to the fact that Binance positions itself as a multilingual platform targeted at users from all over the world.
Binance Tools
Binance has a spot and futures market. The exchange web terminal has three modes: basic, classic, and advanced (for crypto traders with different trading experiences).
Margin trading is also available on Binance. Currencies pair affect on the Leverage. There is also a separate portal for trades out of a change. Users can directly trade cryptocurrency through a selected offer  On the P2P platform, and transfer/receive cash in person.
Binance offers perpetual and quarterly futures.  Perpetual futures are the most popular. Most of the scalpers trade them on Binance. Perpetual futures (COIN-M) are non-expiring contracts with up to 125x leverage. Quarterly futures (USD-M) are expiring contracts with leverage up to 125x.
The peculiarity of trading leveraged tokens on Binance is that the traders must not use collateral and maintain margin. Also, the traders have no need to worry about the risk of liquidation.
Binance Fees
Binance fee for entering and exiting a position is charged by the taker/maker system. The exchange has a bonus program consisting of 10 levels. At the zero level, the commission for trades of takers/makers is the same and equals 0.1%.
Fee on deposit depends on the method as well as The withdrawal fee (market conditions are also considered). You can find out about the current withdrawal fee on the official Binance website.
Referral Bonus
Get a 10% discount, registering on the exchange with our referral link. Click the button below to register.
Binance Bonus
*** When registering using a referral link, a code will appear in the "Referral ID" field, as in the screenshot below.
Reviews on Binance
There are a lot of reviews about the exchange, due to its popularity. Binance has a trust rating of 10/10 according to CoinGecko. The Binance exchange is considered one of the best and most stable platforms for trading cryptocurrencies. Users note high liquidity for traded pairs, fast order execution and low commissions. There is everything you need for scalping.
---
Binance is the top cryptocurrency platform in the world today. It constantly offers new tools for trading. Most scalpers trade here, which is due to the set of tools presented and high liquidity.

Among the most significant advantages of Binance are:
no mandatory verification when withdrawing up to 2 BTC per day;
high exchange speed (processing 1.4 million transactions per second);
fiat currency support;
low trading commissions (from 0.1% and below);
technical support works 24/7;
high level of security.
Good luck trading on the Binance exchange. TMM team wishes all traders profit! Improve your trading performance with a crypto trading diary!