TMM Trading Journal: August Updates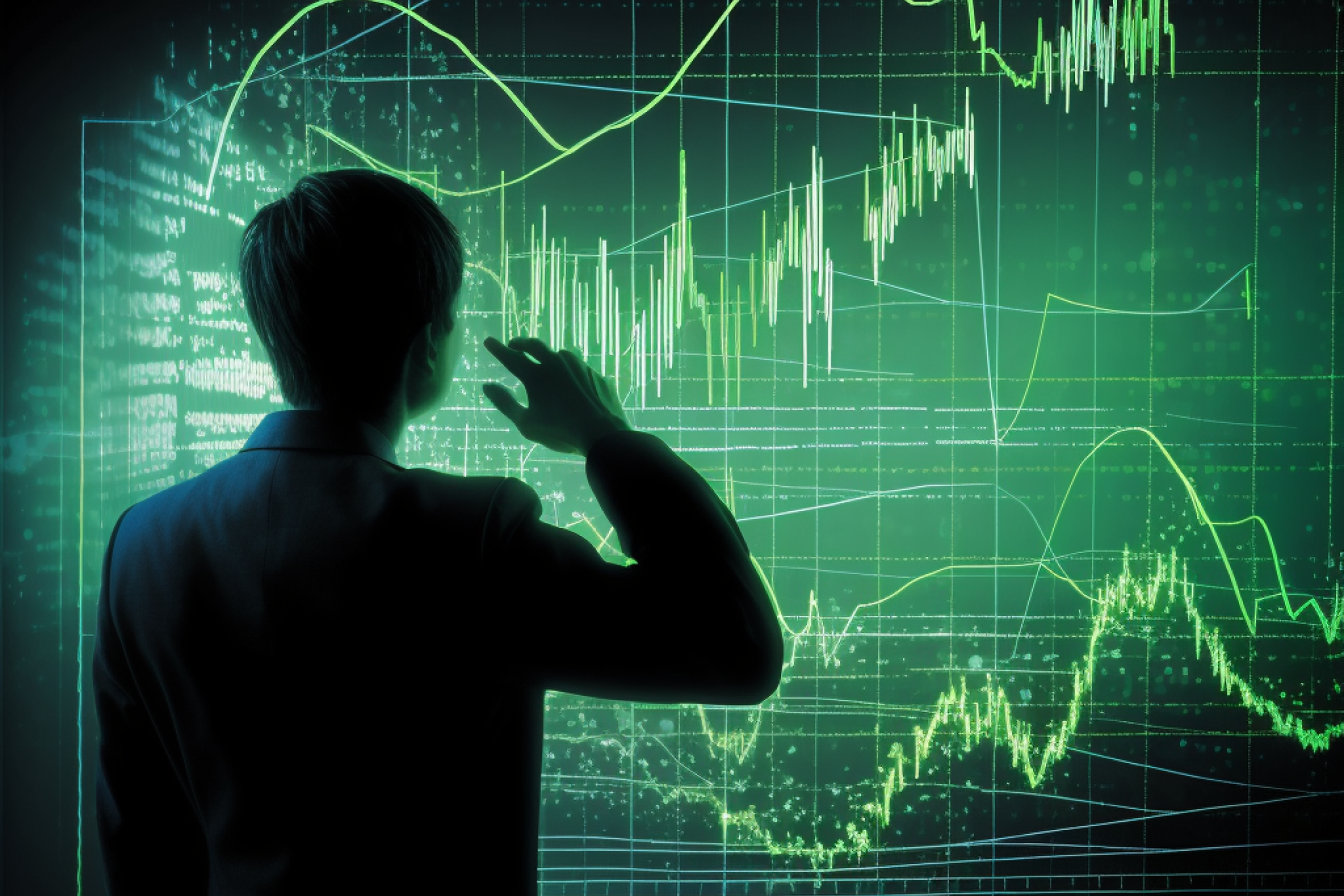 Hello, esteemed traders of the TMM community!

August is traditionally known as a vacation month. Many are soaking up the sun and enjoying some well-deserved downtime. Given the season, our updates for this month might seem a tad lighter than usual, but rest assured we're still dedicated to pushing forward and keeping pace.
Without further ado, let's dive into the updates for August:
1. Tariff Changes: Introduction of a New Tariff & Upgrades! 🔥
We're ecstatic to unveil our brand new "Novice+" tariff, packed with features tailored for both beginners and experienced traders. Here's what the new tariff includes:
Exchange connection: 2
Trade history: Up to 6 months
Analytical boards: 2
Analytical widgets: 8
Additionally, we've made some exciting upgrades to our "Trader" Tariff:
API keys have been increased from 3 to 4.
Enjoy using up to 16 widgets now, up from the previous 10.
Benefit from 3 analytics boards, a step up from the earlier 2.
The best part? There's no price change. For more details on our "Novice+" Tariff, as well as the new tariff, head over to our price page.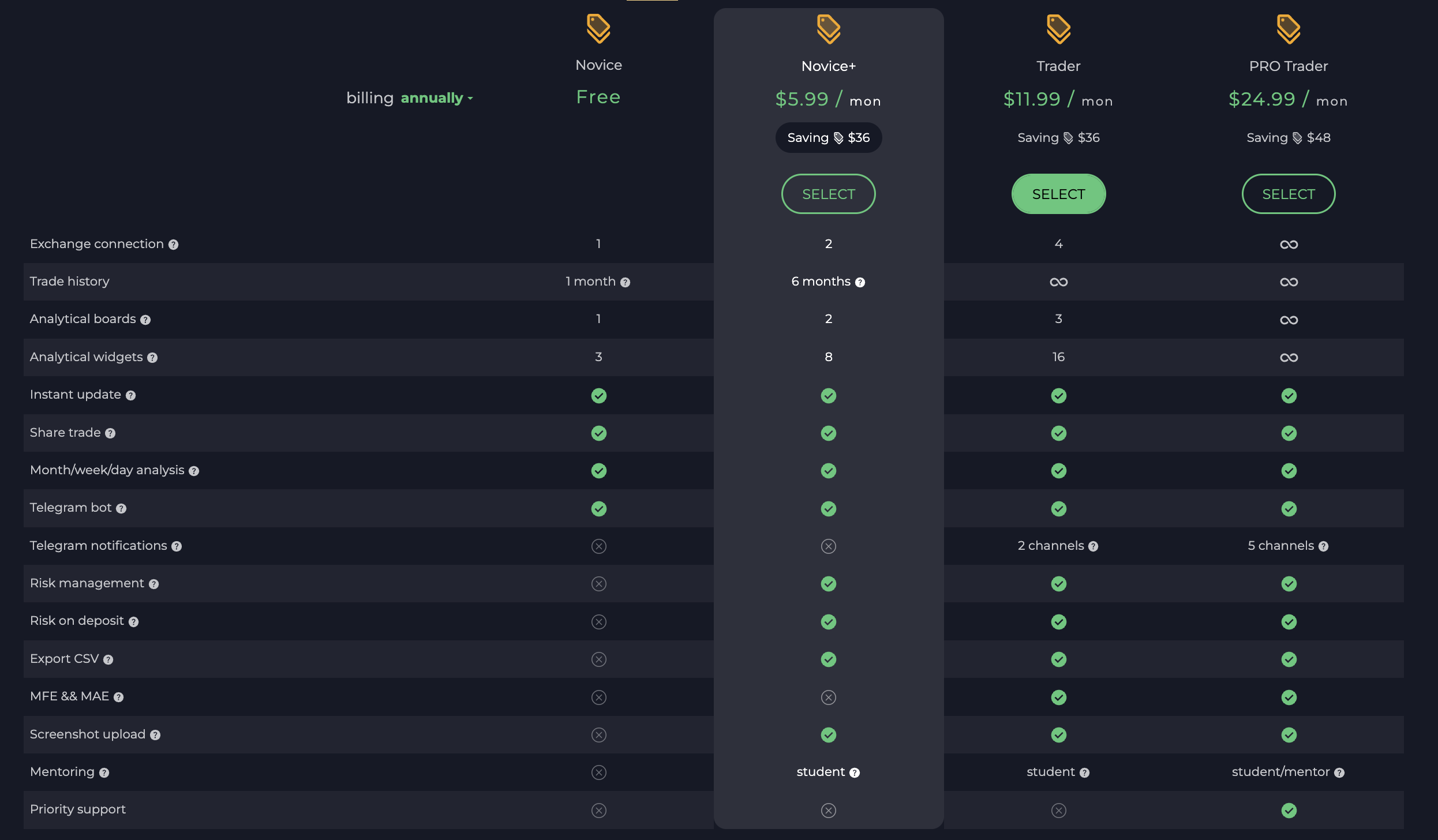 2. Widget Color Customization
To provide you with a more personalized and organized dashboard, we've introduced a feature allowing you to highlight your desired widgets with different colors. For instance, you can designate widgets from one API key in one color and widgets from another API key in a different color, ensuring there's no mix-up. Just click on the pencil icon in the corner of the widget to adjust its color.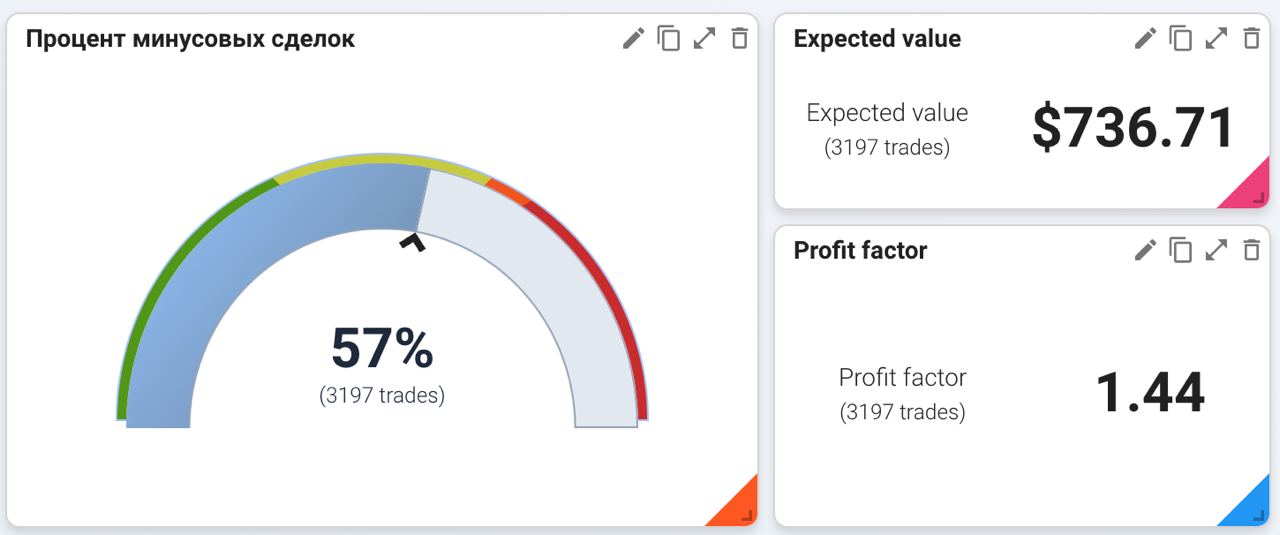 3. Add "Entry Reasons" On-The-Go
Staying connected and updated is easier than ever with our Telegram bot. You can now add "entry reasons" to your trades directly within Telegram. Whether you want to choose from existing reasons with our built-in search or wish to add new ones without switching apps, we've got you covered.
🔔 To enjoy this feature, ensure you've set up a telegram connection and have notifications turned on. For "entry reasons" notifications, just the notification about opening a trade is sufficient.
---
Your Feedback Matters!
As always, your opinion is paramount to us. We highly encourage you to share your thoughts on these recent updates. Your valuable feedback drives the continuous refinement and enhancement of our platform. Share your suggestions and ideas at our feedback page.
Thank you for being a part of our trading community. Here's to another month of successful trading and continuous growth!
Warm regards, The TMM Team.